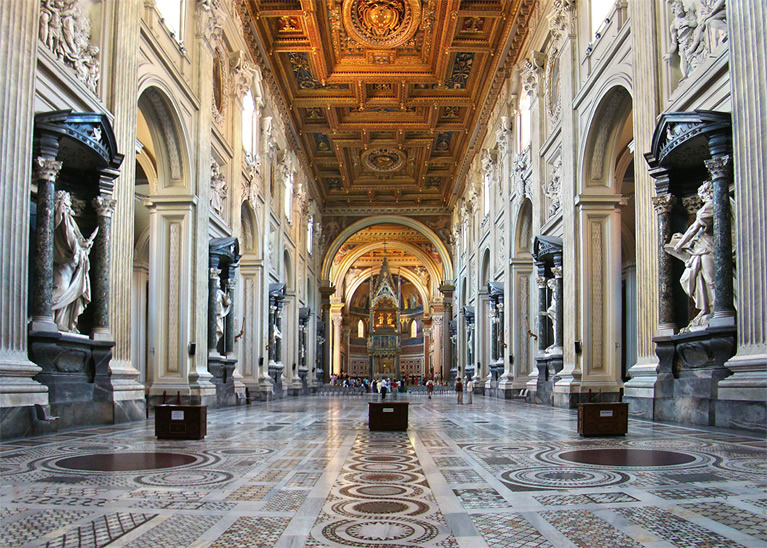 It is the cathedral of the diocese of Rome and is the oldest and most important Basilica in the West. It is called "archbasilica" because it is the most important of the four major papal basilicas.
The ancient Basilica was erected in the fourth century in honor of St. John the Baptist and the evangelist St. John. Rebuilt several times over time, the current facade is the one created by Alessandro Galilei around 1730. The interior is the creation of Borromini who worked in the central years of the seventeenth century. Worth noting is a fragment of a fresco by Giotto in which Boniface VIII proclaims the Jubilee of 1300.
Imposing columns, colossal statues and numerous mosaics make the basilica of unique beauty.
The Basilica of San Giovanni in Laterano still has a lot of importance today and the Pope, as bishop of Rome, celebrates the liturgies of Holy Thursday inside it.
A visit to the museum with precious liturgical furnishings and the splendid cloister is recommended.