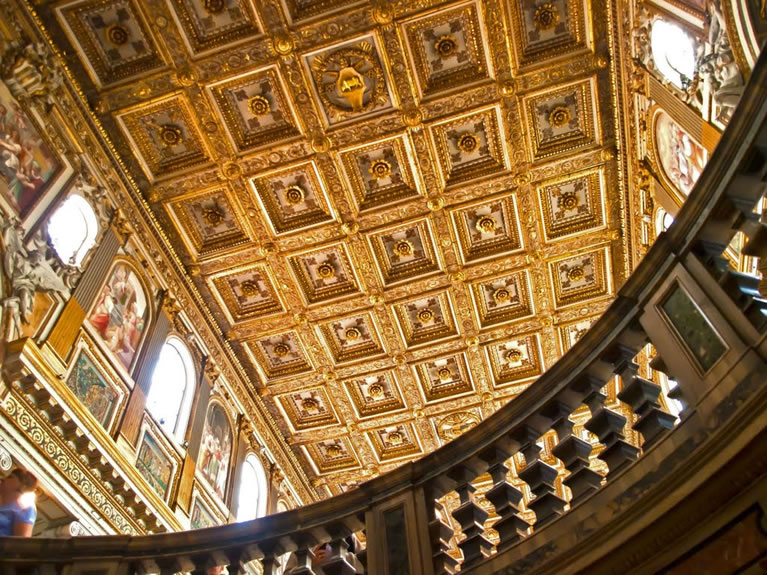 It is also known as the Liberian Basilica, because it was mistakenly thought that on its site there was a building of worship erected by Pope Liberius.
It is located near the Termini station, between the Monti district and the Esquiline, and is the only basilica in Rome to have preserved the primitive early Christian structure, enriched with later additions. Of note are the splendid mosaics in the apse and the two chapels, the Sistine and the Pauline.
It is one of the four papal basilicas of Rome and its 14th century bell tower is the highest in Rome at 78 meters.
The Basilica of Santa Maria Maggiore has various architectural styles, from early Christian to Baroque. A peculiarity of the interior is the ceiling which was decorated with the first load of gold from the new lands discovered in America.