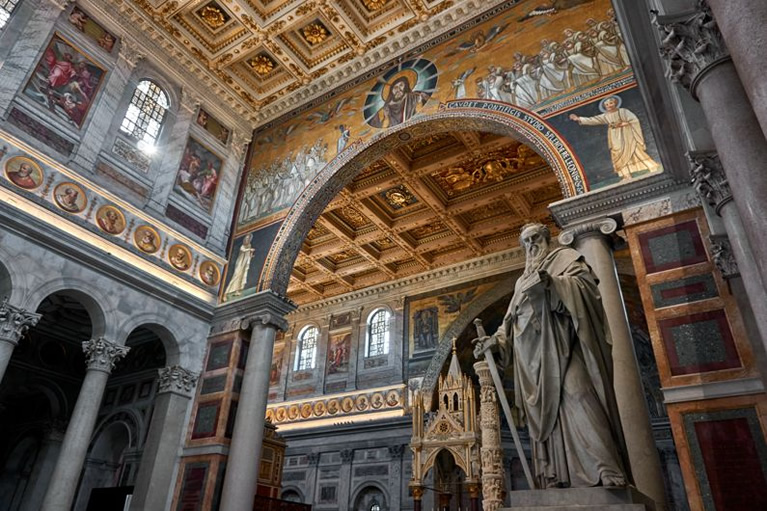 It is also known as Basilica Ostiense from the name of the neighborhood where it is located. It is one of the four papal basilicas of Rome and is the largest Roman basilica after St. Peter's in the Vatican. Its naves are 131 meters long and 65 meters wide.
It was erected where St. Paul was buried a few kilometers from where he suffered martyrdom and was beheaded. The Basilica we know dates back to 1800 when it was rebuilt following a fire after which it was declared a national monument.
The Basilica of San Paolo is one of the most beautiful churches in Rome and an example is its interior with its precious golden mosaics and huge alabaster columns.
Among the medieval parts that were not affected by the great fire are the marble canopy from 1285, under which St. Paul is buried, a large 12th century candelabrum and some 13th century mosaics.
The walls are embellished with portraits of the various Popes who have alternated throughout history.
The most grandiose part of the Basilica is the atrium with its 150 columns, from which you can contemplate the outside of the church covered with a huge golden mosaic, which reflects the sun's rays.
In the center of the courtyard is a colossal statue of St. Paul.